Take control of and monitor your world with our ultimate jack-of-all-trades Industrial HAT!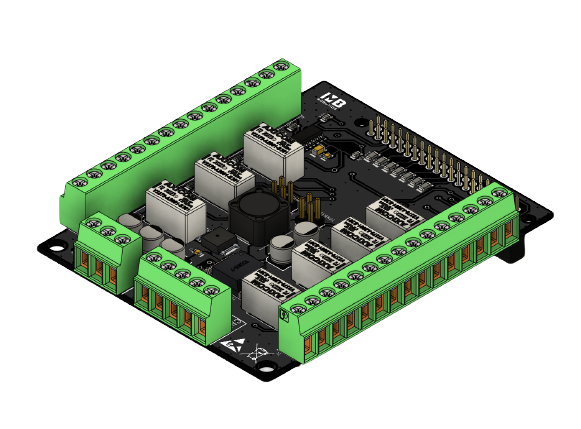 Industrial HAT, is an all-singing all-dancing monitoring and automation board, with three each of 0-24V tolerant inputs, relays, ADC (analog to digital converter) channels that allow you to read voltages from 0-24V (also ampere from 4-20mA).
Feed your development board (Raspberry Pi, Jetson NANO etc.) as you want with two different feeding options (5-24V) according to its applications.
Any of them are great for monitoring and controlling devices in your home, as much of the control circuitry in your home appliances will operate at 12 or 24V.
We've pulled together a great set of features into this home monitoring and automation controller. With relays, analog channels (4-20mA and 24V tolerant) and buffered inputs (24V tolerant) you can now hook up a plethora of goodies to your development board all at once.
For a fantastically understandable and straightforward explanation of the functionality of Industrial HAT, including how relays work, then check out blog post!
Follow us on our social media accounts for our current news.